Angefixed x Pelizolli: A new racing team is born
|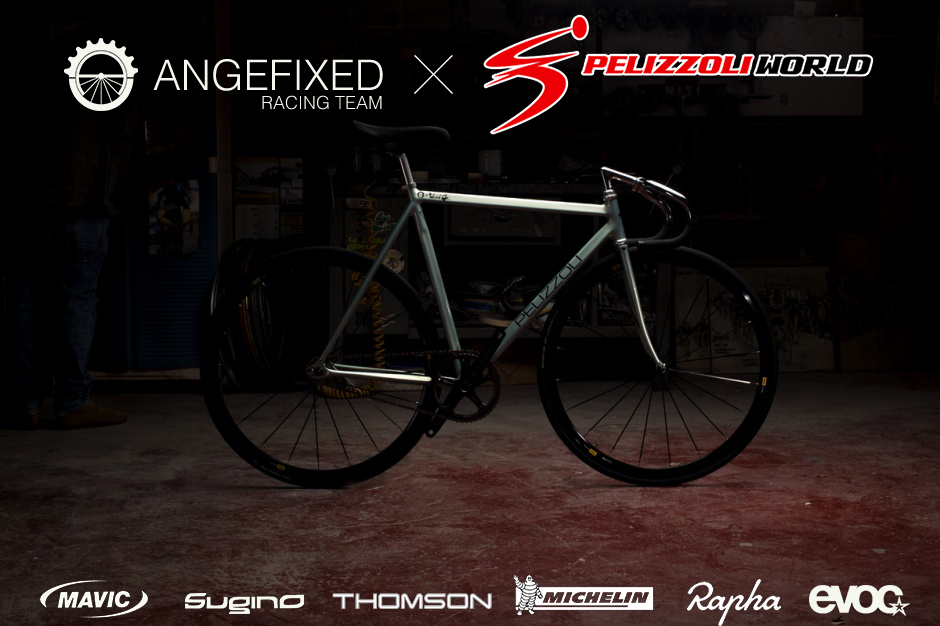 UPDATE: This post was of course an April Fools' joke, although I could actually see the cooperation working. Especially because of the action fugures from Mattel.

What started as a silly idea has taken some turns in the last week, which have catapulted the project from the "silly idea"-status towards becoming a serious racing team. A whole lot of thinking about the project and talking to possible sponsors have made us come to this point: The founding of the Angefixed Racing Team.
We are very proud that because of some good contacts it is today possible for us to present you with our first sponsors, who will support us this season and beyond in criteriums, alleycats and sprint competitions. First off we have the great Pelizolli from Italy. I have always been a fan of their bikes and after some skype calls with Giovanni it was clear that Pelizolli and the Angefixed Racing Team would be a perfect match. So every rider on the team will get a For3 frame for racing and a Curdomo Pista for everyday riding. The color scheme is quite classic: The three riders (which I will present in a later post) have decided to take their For3 in silver with black decals. In combination with the black/yellow and pink jerseys by owayo the team should turn some heads – maybe even with the results they are able to achieve.
Bike-wise the team has Mavic as it's wheel sponsor, Surgino for the cranks, Michelin as the tire sponsor and Thomson for the seatpost and stem. A big thank you to all of them for believing in us! Material-wise we are being assisted by Timbuk2 with bags, UVEX with the helmets and Rapha, who have given us stuff from their classic line for warming up. Another partner that will make our life a lot easier is EVOC. With their bike transportation bags, which they have made available to us, our flight (e. g. to the Red Hook Crits ins Barcelona and Milan) will be child's play to us.
Speaking of child's play: We have been able to win Mattel for us. They have produced action figures of all three team-riders and their bikes. Sales launch will be at the same time we introduce our riders: today, April 1st 2014.