Why getting up early pays off / Rapha Ride in Münster
|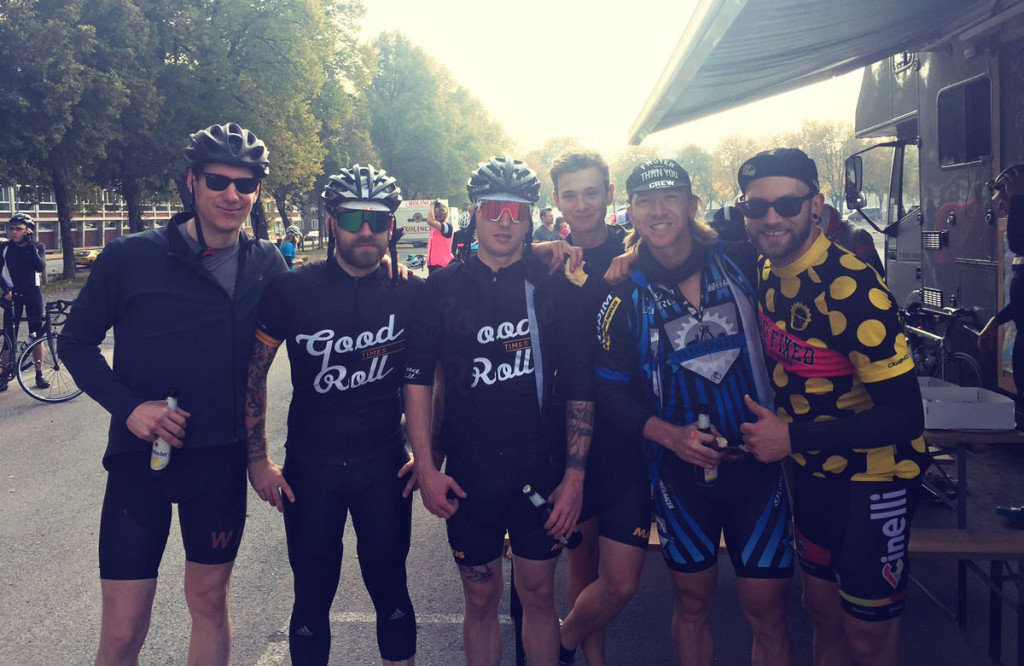 Getting up at 7.30 in the morning on a Sunday was an absolute no-go for years and years of my life. Then I was done with studying, began working and got used to getting up early during the workweek. The Sunday morning though was sacred to me – until I got into riding a road bike. And although I am a big fan of after work rides, I am slowly getting used to being on my bike when the sun has just come out and it is somewhere in between "to cold for a short jersey" and "to warm for a jacket". Additionally all you need now is the right landscape around you and a few nice people to ride along with – then you love getting up at 7.30. Even on a Sunday.
The 4th of October was such a kind of Sunday – last-minute I had signed up to the Rapha Ride on the day after the Münsterland Giro. Having driven a half hour, I finally met up a few minute before 10 o'clock with Henning at the parking lot in front of the palace (Schloss) in Münster. A few minutes later the Döner Express from Bochum with Chris, Basti, Sam and Stefan arrived. We built our bikes together and rolled over to the Rapha van, which was standing there pretty alone on the big square in front of the palace – all the tents and merchandise store from the race the day before had already been taken down.
After a quick Rapha-Coffee-Shot and a short address from one of the Rapha guys, how we were going to ride (it was a social ride), we went on the well thought-out route, which was the a standard loop if you were one of the locals. Along super smooth side roads and a few (empty and quiet) main roads we made our way out of the city and through the countryside. Again and again we saw road bike crews riding at a fast pace – either not having ridden the day before in the Münsterland Giro or just plain in love with going fast. Our pace was somewhere between "social" and " 35 kph". The 75k that we had on our speedometers in the end were super nice and relaxed to ride, not least because of the lack of elevation the Münsterland is famous for. The only "climbing" we had to do, was up to the Baumberge, which was over in a few minutes.
After round about three and a half hours we were back at the Schlossplatz and Rapha provided us with more fresh coffee, beers, cake and pretzels – what a great way to end a lovely Rapha Ride with nice people, who were all a bit different from each other (at least the ones I talked to during the ride), but came together and had fun with the hobby they share.
PS: Oh and sorry for pulling the town sign sprint a little too early. 😉
Photos by Henning and me.