Messenger vs. cab in Chicago
|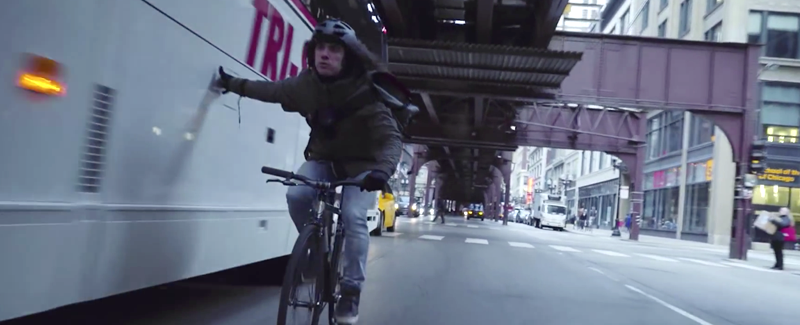 Ok, yes, it is a Red Bull Media House clip and yes, the guy drinks one or two of their energy drinks during the four-minute film. But: If Red Bull has a hand in something, there will always be a good story to tell. That's just the way it is here: Bike messenger vs. a cab, who can get faster from point A to B.
To cut a long story short: The messenger arrives about one minute after the cab, but whatever… Nico says something in the end that is so heavy with meaning and at the same time so style-forming for messenger vs. cars vs. the city videos.
He says:
"(…) when it's that close, it's not about speed, or skill, or knowledge, it's about the city of Chicago (…), it's a Chicago minute, it's a fast minute. (…)"
I don't quite understand, what he is trying to say. But I somehow feel it. As a cyclist.